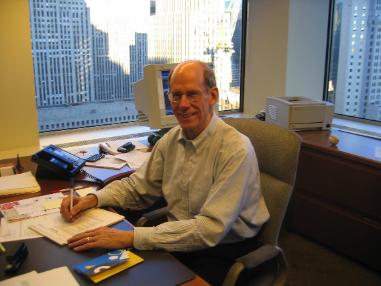 I was born in Washington, DC, and I grew up in Arlington, Virginia. I graduated from Cornell University Phi Beta Kappa with a Bachelor of Arts degree in economics with honors and from the Harvard Business School with a Master of Business Administration degree and a concentration in finance. I am a Certified Financial Planner. 
I have been married to my wife, Karen, for more than 50 years, and we have two sons, both of whom are married, and four grandchildren.
 
My career in the institutional investment business, which began in 1964, spanned more than 40 years. Institutional investment management involves the management of pension and profit-sharing portfolios for both businesses and public institutions. This type of investment management is different from retail investment management, which refers to portfolio management for individual investors.
 
When I retired from the institutional investment management business at the end of 2006, I was Chairman of Invesco's Global Structured Products Group, which manages portfolios for institutional investors. The Group, which I started in 1982, managed twenty-three billion dollars for more than three hundred clients worldwide with a staff of fifty-five people in three locations - New York, Boston, and Frankfurt, Germany.